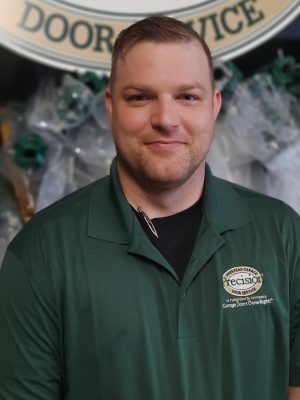 Garreth Rogers
Technician
I grew up in Northeast Tennessee and then moved to New York where I met my wife. We have three boys and a husky. I am in the Army Reserves. I love spending time with my family either playing video games or just being outside.
Background Check: Yes
Drug Screen: Yes
Reviews
8/26/2023 – Garreth Rogers was a great technician, helped us through the whole process of replacing our old garage door opener and did a wonderful job installing the new one, quickly and efficiently. He was very knowledgeable about the products and worked with us to answer all of our questions, and was very respectful and polite. Very happy with the results.
7/25/2023 – I was in an emergency situation for garage door service, and as previously, Precision Garage Door Service was there for me. The service man, Garreth Rogers couldn't have been nicer. I had a bit of a complex problem but he had no problem servicing the situation. Garreth was very pleasant and explained everything he was doing to my satisfaction. He gets my 5 star rating, and so does his service. Thank you Garreth and Precision Garage Door!