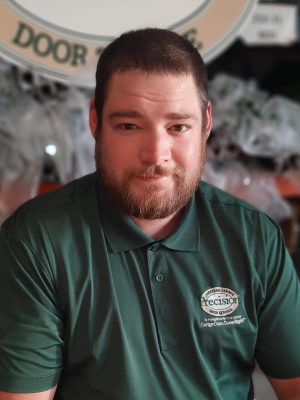 Austin Zink
Technician
My name is Austin. I have a girlfriend of 10 years and 3 daughters and a dog that is one of my best friends. I live in Suffield, Ohio on a big piece of land where I farm. I ride a Harley, love trucks, and love operating heavy machinery.
Background Check: Yes
Drug Screen: Yes
Reviews
9/1/23 – Great Service! I called for a repair and they were at my house the same day. Austin the technician was very professional, courteous, and knowledgeable. I Definitely recommend Precision Door.