Does a new garage door increase home value?
The short answer? Yes. The garage door is the largest entrance to your home and the first thing many people see when they visit. Your garage door was built to make an impression and tie the exterior of your home together. A beautiful garage door means a beautiful house.
The garage door is not only a large part of your home, but it can boost your home's resale value, too. It consistently tops Remodeling Magazine's list of home updates that provide the most value when selling — in fact, garage door replacement ranked #1 three years in a row and is consistently in the top three projects.
An astounding
103%

of the cost of a new door

is recouped once the house is sold.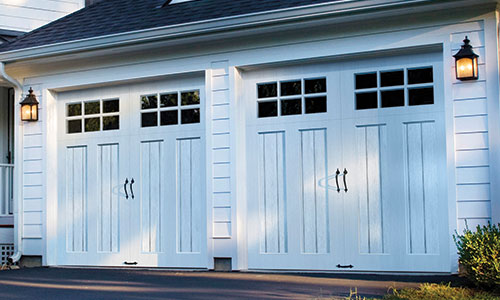 It's also one of the cheapest and quickest remodeling projects on the report that rakes in a massive return on investment.
Curb appeal and first impressions play a huge role when prospective buyers visit a home. If they see a tidy, put-together exterior, they immediately begin to form positive thoughts about the house (and may be willing to pay more.) According to Remodeling.net, if it's the opposite: "That is, driving up and seeing a dilapidated garage door or a house in need of a paint job — has the reverse effect: Buyers immediately start to downgrade what they are willing to pay for the house."
And unlike most home renovations, a new garage door can be installed quickly. After ordering, most installations take just a single afternoon. And you'll immediately notice your home's elevated curb appeal!
In addition to upgrading the cosmetics of your door, a new garage door has practical functions. New doors are insulated better to regulate the temperature of your garage and keep noise out. There are also more safety features on newer doors that'll protect your home and family.
Precision has a wide variety of colors and styles for you to choose from. Browse our Garage Door Showcase.
Want to try out a variety of doors on your home before you commit? Check out our Designer Tool!
In addition to these helpful digital tools, Precision is the only garage door company in the business that offers Door Design Specialists who will come to your home and help you select the perfect door, free of charge.
Contact us today to schedule your consultation!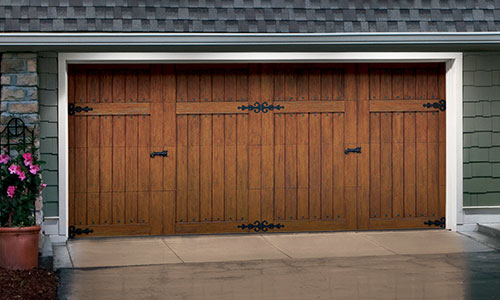 Have Questions?
Send us a Message!