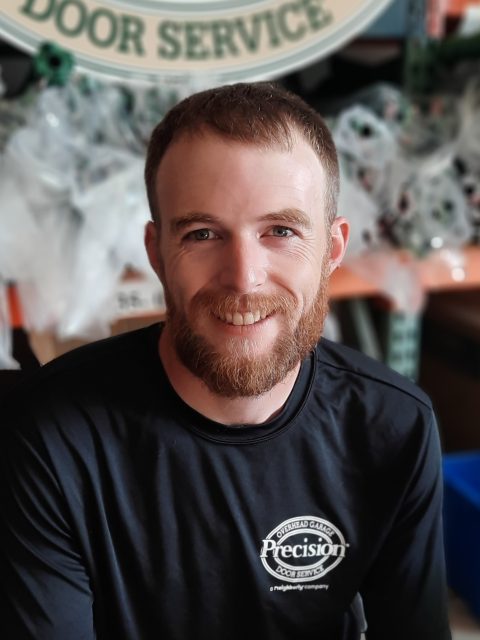 Michael Bowman
Technician
My name is Michael and I like to fish, boat, and play with my dog.
Background Check: Yes
Drug Screen: Yes
Reviews
8/30/23 – I had Michael working on my door. He was right on time for the appointment and greeted me immediately by name. He was very friendly and went to work immediately providing an assessment of my issue and the entire working of the door. He quickly fixed the problem and did a great job. They have my recommendation.
8/21/23 – Michael Bowman did an excellent job. On our garage door repair. I will recommend Precision garage door of Akron To all my friends. Michael was very professional and courteous. Thank you so much.
8/18/23 – Michael did a very good job in explaining everything we needed to know. He answered all of our questions. He was very polite and seemed to be very knowledgeable about the product.
8/13/23 – Best experience I've ever had!! From the time I inquired about my garage door, until the job was completed!! Michael Bowman was an absolute delight!! So friendly, approachable and kind. THANK YOU for your amazing work!!!
7/17/2023 – Michael arrived promptly at the designated time. I showed him the issue and he fixed it. It was that simple…..on time, courteous, efficient, job done and he left us with a couple of things to consider regarding regular/future maintenance. Ask for Michael when you hire Precision Door.